Brock Clay Farms produces black polled Beefmaster cattle. A pure love of Beefmaster cattle drives Brock Clay Farms to succeed in producing a quality Beefmaster herd. Brock Clay Farms commitment is simple: Start with great cattle and breed better cattle. Natural fertility is a key element in producing natural breeding methods all Cowman confidently buy. I know my cows and I know the bull…, therefore I feel confident selling them to you.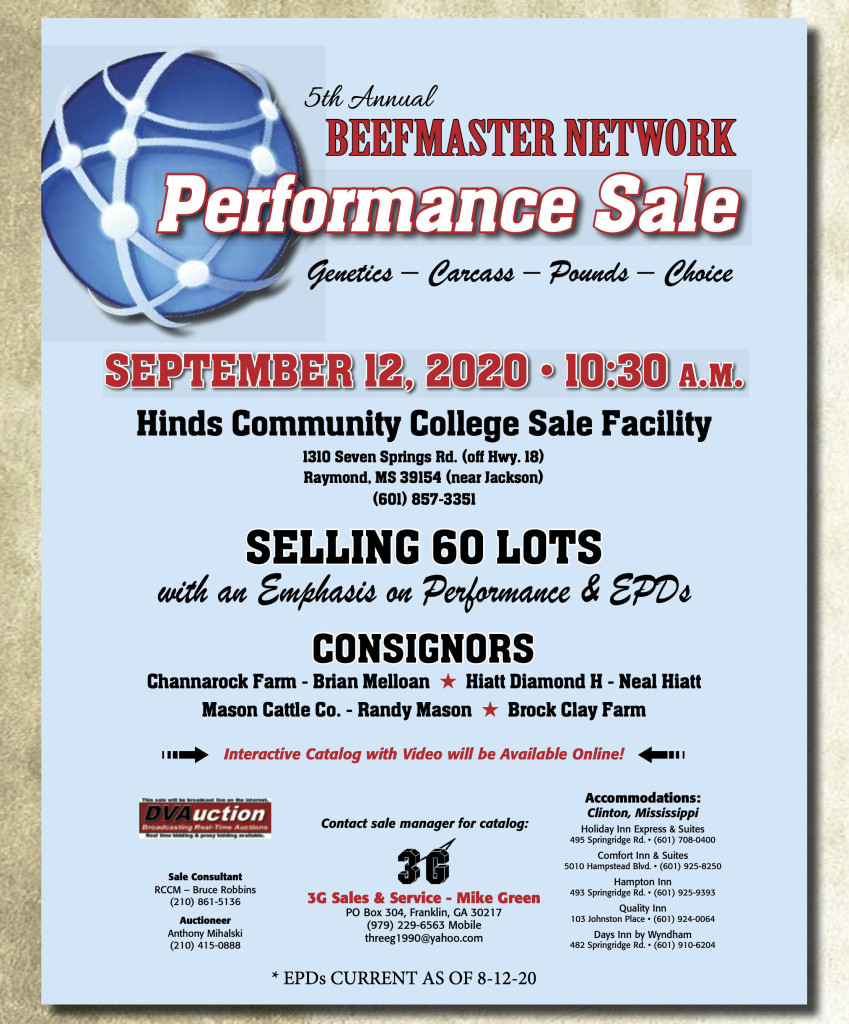 Visitors are always welcome at Brock Clay Farm. Please call or Email Brock Clay to schedule a ranch visit.
Brock Clay • 601-917-9291 • Email
2018 SEBBA Breeder of the Year
2017 SEBBA New Member of the Year
Black Polled Beefmaster Bulls and Females are always available at Brock Clay Farm.